Prefabricated buildings have grown in popularity because they are fast to build, flexible and extremely cost effective. Modular construction is also less disruptive, cleaner, more energy efficient and more environmentally responsible than conventional construction. Prefab modular buildings are available today in an unlimited variety of architectural designs to fit into just about any imaginable environment. Modular Genius specializes in high-quality design-to-occupancy modular buildings for commercial, industrial, institutional and government uses.
Maybe you are imagining mobile homes or the prefab houses that were sold as kits in the Sears, Roebuck and Co. catalog as far back as 1908. Think again. Today's modern modular buildings can be many thousands of square feet with multiple stories and basements, and are available in attractive architectural designs that are compatible in any environment. In addition to homes, they are ideally suited for use as office buildings, health centers, restaurants, warehouses, lodging, churches, schools, modular daycare centers, gymnasiums and hundreds of other temporary or permanent applications.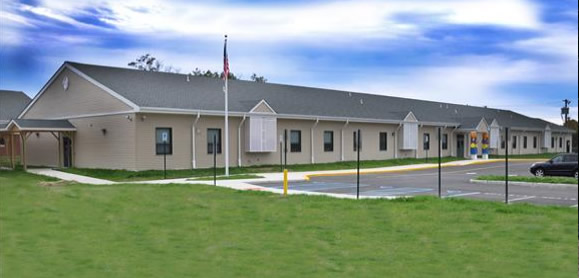 Modular buildings are designed, engineered and fabricated in a factory-controlled environment to architectural and buyer specifications. They are then transported to the site where they are erected on an already prepared foundation to create a permanent building in only a few months.  Modular Genius' prefab modular buildings offer many time-saving and cost-saving benefits in comparison to traditional construction, including:
Adaptable to any site
Constructed with the same or better building materials to more demanding tolerances
Meet or exceed local building, safety and occupancy codes
Multiple projects can be in production at the same time in different locations
Factory productivity is not affected by bad weather
Quality control overseen by in-house and 3rd Party licensed inspectors for the specific state of destination
Lean manufacturing reduces material waste
Improved supervision of labor
Lower environmental impact on job site from reduced material waste, pollution, dust, noise and energy costs
Utilities and landscaping performed simultaneously with module construction
Set-up and delivery-date certain
40% faster completion of entire project
20% cost savings on average
Reusable and portable
Useful life of over 50 years with minimal maintenance
The days of boring, boxy prefab structures are gone. Technical innovations and design advancements in the industry have even allowed prefab buildings to satisfy an upscale market. Because they are so highly customizable, customers can add luxury details such as elegant stone and brick exteriors, granite countertops, crown molding, ceramic tile, hardwood flooring, custom woodwork and vaulted ceilings. Once these prefab modular buildings are finished, they are virtually indistinguishable from traditional buildings.
There is literally no type of commercial building that cannot be designed and manufactured in a modular manner, and Modular Genius has the knowledge and skills to meet every type of space requirement, deadline and budget challenge.
With manufacturing facilities throughout the United States, fabrication can be done as near as possible to the construction site. When the time comes to build a new permanent or temporary structure, expand your current space, or replace an aging building that needs a lot of maintenance, prefabricated buildings by Modular Genius give you the ability to save money on construction costs without sacrificing design and quality.