Modular construction today integrates new technologies that can address the complexities of building in confined spaces and in short timeframes, can compete in the same LEED categories as conventionally built buildings, and offers substantial cost savings.
If you are looking for portable or relocatable retail or commercial space, classrooms, office buildings, healthcare centers, churches, apartment buildings, or have another special application in mind, modular buildings can be completely customized to meet your unique needs.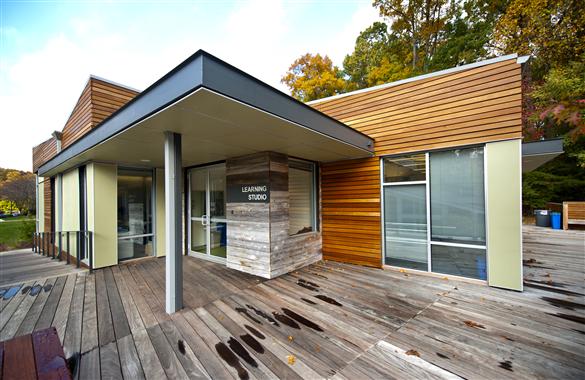 Architectural Excellence in Relocatable Modular Buildings
In general, relocatable modular buildings are not affixed to real estate. This makes them portable and reusable. They can be easily disassembled to refurbish individual modules or moved to a completely different location and repurposed.
Today's modular buildings are extremely flexible and hard to distinguish from their stick-built counterparts. Single and multi-story structures can be designed for nearly any conceivable purpose, with a myriad of interior and exterior finishes and architectural features.
We can see many great examples of architectural excellence in the relocatable modular projects selected for Awards of Distinction from the Modular Building Institute, an industry trade group, including:
Modular construction is typically 20% to 40% less expensive than stick-built construction and can cut construction time in half. It also complies with the highest green building standards, including LEED® certification, incorporating better indoor air quality controls, better sealing to reduce heating and cooling costs, and better use of natural light. You will find affordable solutions to meet your exact requirements.