Sometimes schools overflow and need new classrooms or educational spaces that better suit their needs. Changes in classroom design in the 21st century have us seeking more flexible, open spaces where students have the flexibility to move, collaborate, and express themselves in creative ways. If you have a vision for your campus but lack the resources to execute it, portable classrooms may help you overcome this obstacle.
Over the past few decades, new technologies, the globalization of learning, and the economic climate have changed how we design environments where students can thrive. The antiquated model of welding chairs to desks and locking students in place in rows have been gradually replaced by open, comfortable and flexible spaces that promote better interaction between teachers and students.
But, how can you transform your facilities into a more flexible learning environment with a limited budget?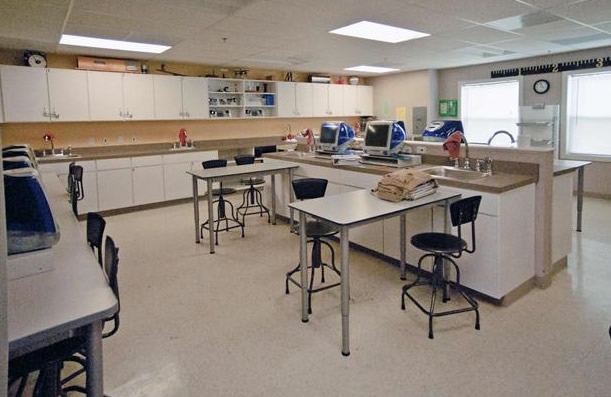 Modular building manufacturers, such as Modular Genius in Joppa, Maryland, have vast experience in meeting the space needs of educational institutions, businesses, industry, and government, and can meet tight deadlines and budget challenges with innovative, state-of-the-art modular technology.
Benefits of Modular Classrooms
Prefabricated classrooms are manufactured in a factory using the same building materials as site-built construction and abiding by the same building codes. But they can be delivered 40% to 50% faster than conventionally built structures, and are typically at least 20% less expensive. They can also be designed to blend with the architecture of other buildings on the property.
If your elementary school, high school, college or university is "space challenged", modular classrooms can help you create unique learning spaces without breaking the bank. They can fill the need for everything from a single classroom to an entire campus. Add a library, computer lab, gym, dormitory, bookstore and other functional spaces to support the need for students and teachers to move around, socialize and collaborate.
Another advantage of modular construction is that the classrooms and other buildings can be easily moved or reconfigured. You may find that you need to make changes once you have transformed your traditional classrooms and had a chance to see them in action. Is enrollment fluctuating, resulting in a need for more or less space? Did you leave room for future expansions?  These can be difficult (and expensive) problems to solve once you have put up a traditional brick-and-mortar building. Relocatable classrooms may be the ideal solution; they can be quickly repurposed or recycled.
Ideas for Modular Learning Spaces
Modernizing learning spaces is more involved than simply painting a wall or placing a couch in the corner. Integrate the latest mobile technologies to make learning more flexible for students. Fluorescent lighting can be hard on the eyes. Make better use of natural light to brighten the ambiance and create a more stimulating environment. Install comfortable furniture. Soft furnishings, such as bean bag and overstuffed chairs, fit students of different sizes, make attractive areas for reading and studying, and can be rearranged as needed.
There is also more emphasis today on providing healthy, environmentally friendly spaces for students to learn and teachers to work. Modular buildings are already fire-resistant, mold-resistant and more durable than traditional structures because they are built with recycled steel. The manufacturing process also ensures that less water and energy will be used to construct them. Customers can enhance modular classrooms with energy-efficient utilities, eco-friendly insulation, and wall and floor coverings that don't emit toxic chemicals.
When you are motivated to bring your outdated classrooms into the 21st century, consider portable classrooms. They are highly customizable, eco-friendly, and can cost-effectively meet your learning space requirements without sacrificing design and quality.